"Train up a fig-tree in the way it should go, and when you are old sit under the shade of it." Charles Dickens, English novelist.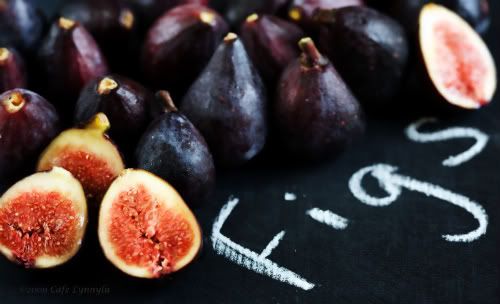 After being moved several times,the fig tree in my sister's yard has finally found the perfect spot to thrive. This year's crop is abundant, unlike the previous year when , the birds swooped in and decimated the unripened harvest of fruit. So I was pleased when I visited her recently and saw a large colander full of beautiful purplish black figs. "These are for you", she said. "You know I don't like figs." My unbelievable luck, because I love figs. Now what to do with my bounty? I've never made fig preserves so began a search for a simple one. But first, a little about this luscious fruit.
Believed to be indigenous to Asia, figs have been cultivated for thousands of years. Figs are symbolic of abundance, peace, fertility and were considered sacred in many cultures.This worldly fruit came to the New World via Mexico around 1560. When Mission San Diego, the first of 21 missions in California, was established in 1769, figs were being grown there, perhaps through the Mexico connection.
Photo Courtesy of TheCraftDetectiveLow in fat and high in calcium, figs, dried or fresh make a great health food. Dried figs can be pureed in a small amount of water or fruit and used to replace sweeteners and fat in a recipe.With all these attributes, it makes sense to add some figs to your diet.Fig Preserves 4 pounds fresh figs4 pounds sugar2 lemons, sliced thin and seeded3/4 cup waterWash, drain and stem figs. Bring water and sugar to a boil. Reduce heat, simmer 5 minutes. Add figs and lemon slices. Cook about an hour on medium heat, stirring occasionally to keep mixture from sticking to bottom of pot. Pour into clean, hot jars, seal and process 15 minutes in a water bath.Makes about 3 pints.Original recipe herePrinter Friendly Recipe