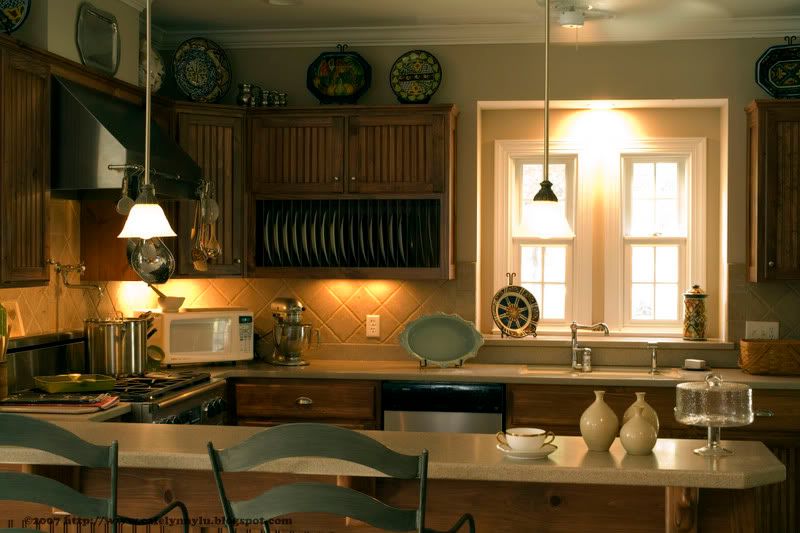 I first heard about Show Us Your Kitchen hosted by Ilva of Lucullian Delights from MeetaA from What's For Lunch Honey whose beautiful kitchen is featured here.My kitchen is nearly 6 years old and is quite adequate except I wish I had my microwave built in. It is white and doesn't really match the stainless steel appliances, but will have to suffice until it runs out of energy and so far, it's chugging along. My pride and joy is the Dacor range with six burners, an infrared gas broiler and an electric oven. It's marvelous, but heats up the kitchen in the summertime so I then use my Weber gas grill to cook nearly all my meats and sometimes vegetables and pizza.
I have a beverage refrigerator which houses wine, milk, cokes and beer and a small sink with hot and cold water to supplement the bigger sink in the main kitchen area.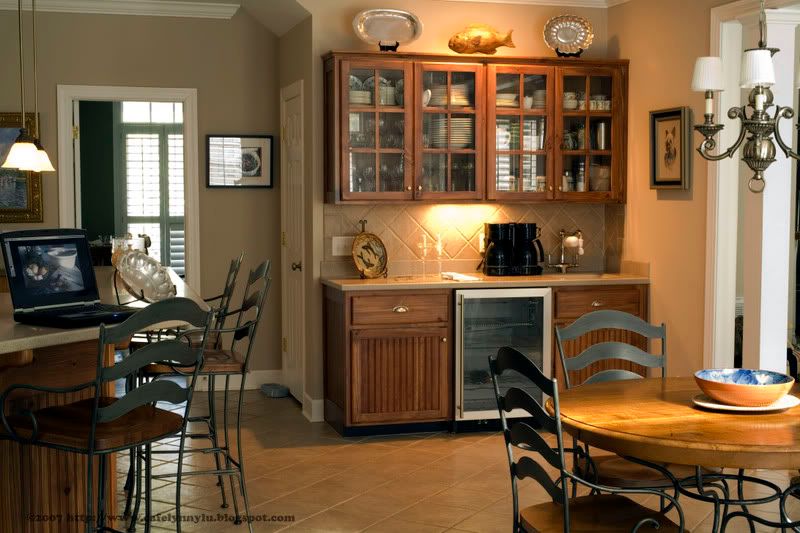 That's my kitchen and I would love to see yours. Thanks.